When your car or SUV unexpectedly starts making a noise, it's natural to wonder what could be causing it. That's especially true if it's when you're using an important part like your brakes. If you've ever wondered, why are my brakes making a grinding noise, Maguire Kia is here to help. We explore some common causes so drivers in Ithaca, Corning, and Cortland will know what's going on with your brakes.
How Your Brake System Works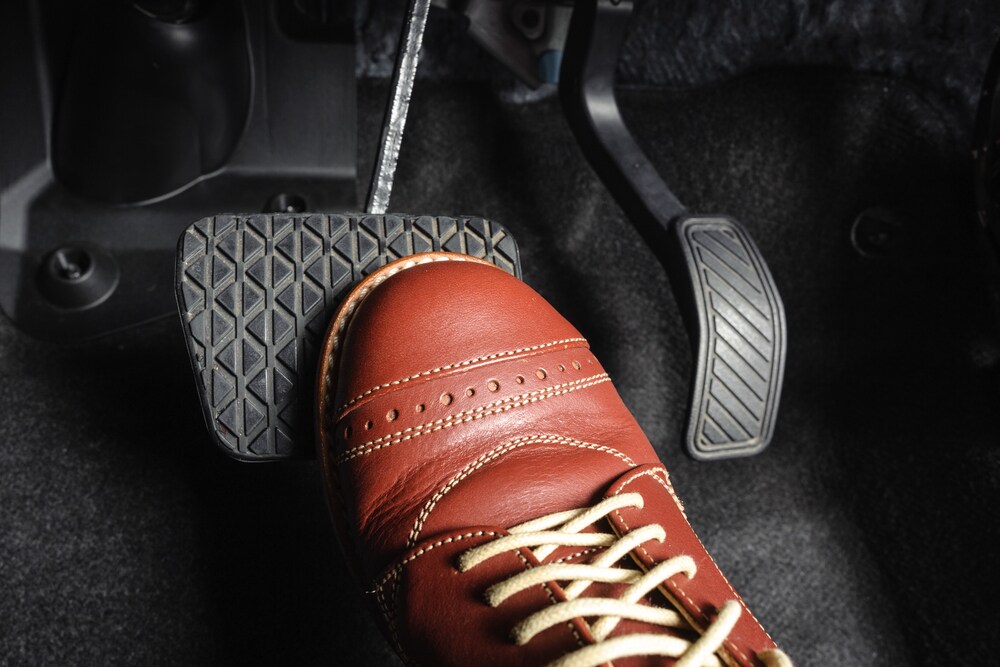 Brakes are all about using pressure and friction to slow your vehicle down. When you put your foot on the brake pedal, the master cylinder picks up the amount of pressure you apply. This pushes hydraulic brake fluid through the brake lines and out to your wheels.
Each wheel consists of a spinning metal rotor. Just above that, you'll find a set of calipers. These metal clamps hover just a few inches from the rotors. On one side, they're connected to the brake lines. On the other, you'll find the brake pads.
When the brake fluid arrives at the calipers, they'll clamp down on the rotor. Brake pads are designed to create friction when they contact the rotors. This friction is what slows the wheels down and eventually stops your car.
---
Learn About Specials
---
What Causes Brake Sounds?

You're probably familiar with the infamous sound of squeaky brakes. Hearing a grinding sound when you brake is less common.  There are a few things that can cause your brakes to make noise when you slow down. Some of the reasons you might be hearing your brakes are:
Debris: If you've recently driven through a rocky area or on a trail, your wheels may have kicked up some pebbles or stones. It's possible that these could get lodged in your calipers. If this is the case, when you use your brakes, you'll hear the metal rotors make contact with the rocks instead of the brake pads.
Stuck Caliper: Calipers should only close in on the rotors when you step on the brake pedal. If one of them gets stuck and continues to make contact with the wheels while you're driving, you'll hear the rotor grinding against the brake pad as you drive.
Brake Pad Backing Plate: Brake pads wear down over time. Getting them replaced is part of your routine maintenance. If you're overdue for maintenance, your brake pads may wear all the way down to the backing plate. If the backing plate is exposed, you you'll hear metal grinding on metal when you use the brakes.
Indicator Tab: Most brake pads are built with a small indicator tab inside them. When they wear down, this tab is exposed and creates that distinct squeaking sound when it presses up against the rotors. So, unlike grinding, this high-pitch sound is actually designed to be a friendly maintenance reminder that it's time to get your brake pads replaced.
Schedule Brake Service
To learn more about why your brakes are making a grinding noise and get them fixed, visit the service center at Maguire Kia. We have an experienced team of technicians who can help drivers all over Ithaca, Corning, and Cortland stop safely and quietly.
Schedule service online today!