The Kia Optima is a reliable midsize sedan that offers a comfortable drive, lots of safety features, and a user-friendly infotainment system. Leasing gives you another opportunity to get behind the wheel of one, then upgrade every few years.
If you're interested in signing up for a Kia Optima lease near Ithaca, Corning, or Binghamton, check out the selection at Maguire Kia. 
Why Lease a Kia Optima?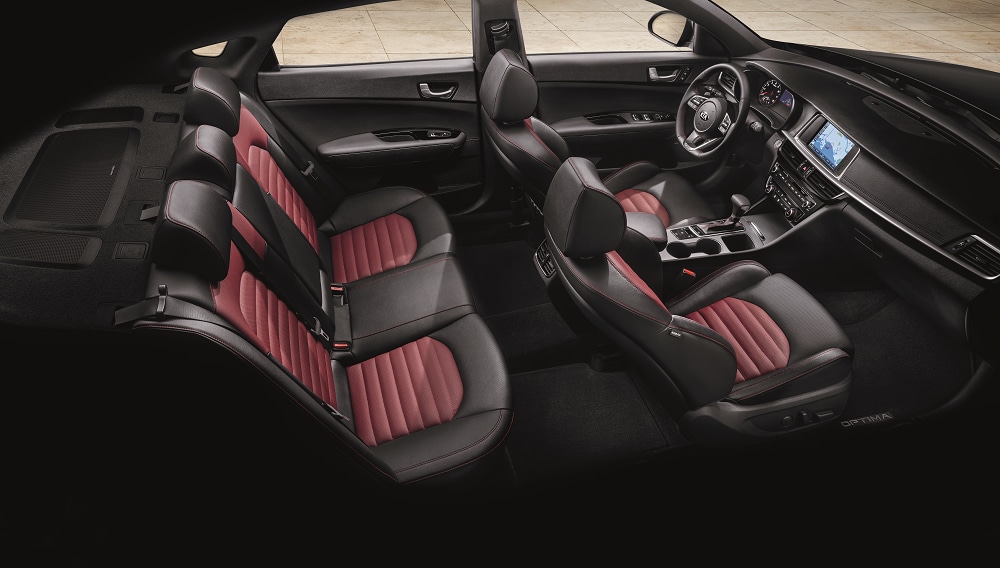 Whether you're interested in a sporty, smooth, or efficient ride, the Kia Optima delivers. Its interior features seating for up to five people and plenty of space to relax with 45.5 inches of front legroom and 35.6 inches of rear legroom. You can also pack it up for a trip with 15.9 cubic feet of space in the trunk.
During your drive, the UVO infotainment system keeps you connected. It's Bluetooth® compatible for streaming music and safely making hands free phone calls. Both Apple CarPlay™ and Android Auto™ are standard, so you can access your favorite smartphone apps too.
The 8-inch touchscreen in your dashboard also doubles as a driver assistance feature. It lets you check behind your car with the Rear-Camera Display. The Kia Optima has lots of safety features, including seven airbags. With its reinforced body cage, intelligent features, and advanced airbag system, its been named a TOP SAFETY PICK+ by the Insurance Institute for Highway Safety (IIHS) every year since 2016.
Benefits of Leasing a Kia Optima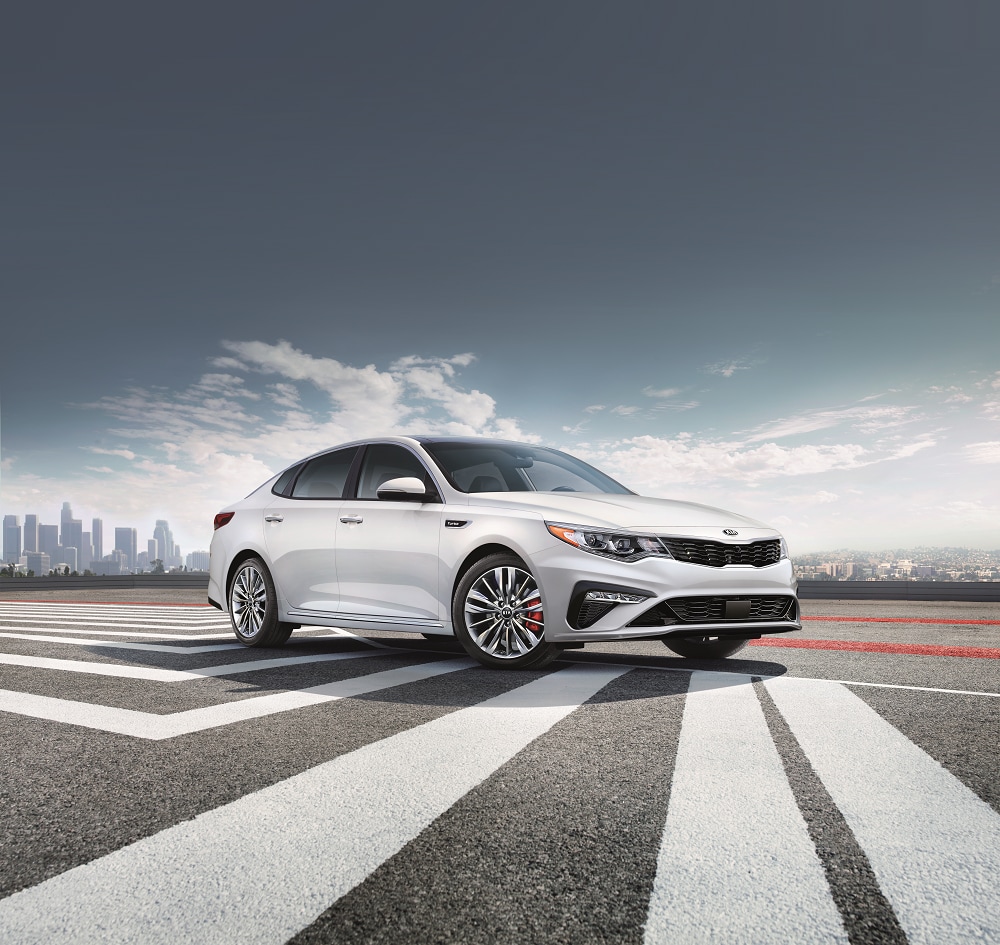 Agreeing to lease a Kia Optima is a different way to get behind the wheel of this well-rounded ride. It puts you in the driver's seat for a lease term that's usually between 24 and 36 months long. During this time, the car is all yours. When your term is up, you'll return it to the dealership.
Getting your sedan this way offers a lot of perks. For one, when you return the car you've been driving, you can conveniently start a new lease with the latest model. It's an easy way to upgrade and drive home in a brand-new Kia Optima every couple of years.
Another benefit is how you'll also have the opportunity to change what kind of Kia Optima you're parking in your driveway. There are four trim levels to choose from, three powertrains, and lots of options and available features. It's even available in a dozen different colors.
Deciding to lease can also save you money. Since you'll only have the car for a few years, you usually won't have to worry about long-term maintenance costs. You also won't have to pay off the total value of the car like you would if you were financing. You'll only owe monthly payments during your term, so you usually won't have to make a down payment before you get the car.
Kia Optima Lease Deals
To learn more about the benefits of singing up for a Kia Optima lease, visit Maguire Kia. We offer a terrific lineup of vehicles, plus a rotating selection of Kia lease deals. Our finance team is happy to go over them with you and answer all your questions. We take pride in helping drivers in Ithaca, Corning, and Binghamton get started with a lease that's right for you.