Types of Tire Repair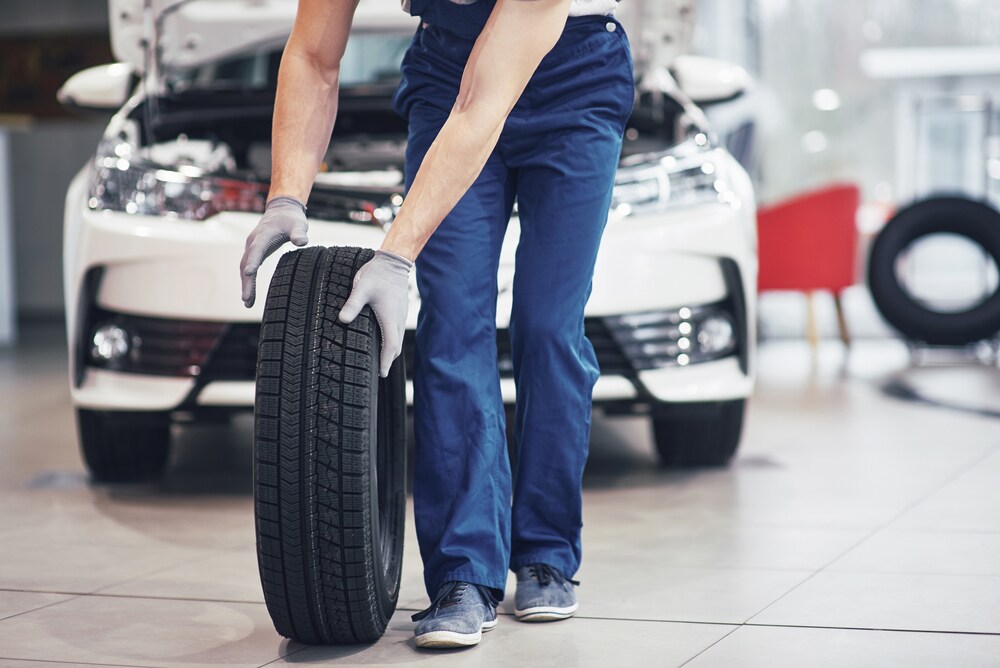 Tire repairs can range from replacing all four of your tires to patching up one wheel to some helpful routine maintenance. The type of service your tires need all depends on how many miles you've put on them and what you've traveled through. Some of the types of tire repair our service technicians perform include:
Tire rotations
Tire balancing
Patching leaks and tears
Replacing tires due to wear, holes, or blowout
Signs Your Tires Need Repairs
Since there are many different types of tire repairs, there are several signs you should look out for. First, you should be able to count on the Tire Pressure Monitoring System (TPMS) to let you know if any of your tires are low on air. Most vehicles have a dashboard light for this that looks like a partially deflated tire.

You should also give your tires a closer look from time to time. New tires have defined tread that looks like it can grip the road. The tread on old tires both looks and feels smooth. If you're not sure if you need new tires yet, find a penny and turn it upside. Then try pushing it into the tread. If you can see all of President Lincoln's head, it means that your tread is significantly worn down.
Another thing to look for is any sign of bulging or tearing on the sidewall. Along the same lines, feel your tires for any signs of holes that air could be leaking out of.
When to Replace Your Tires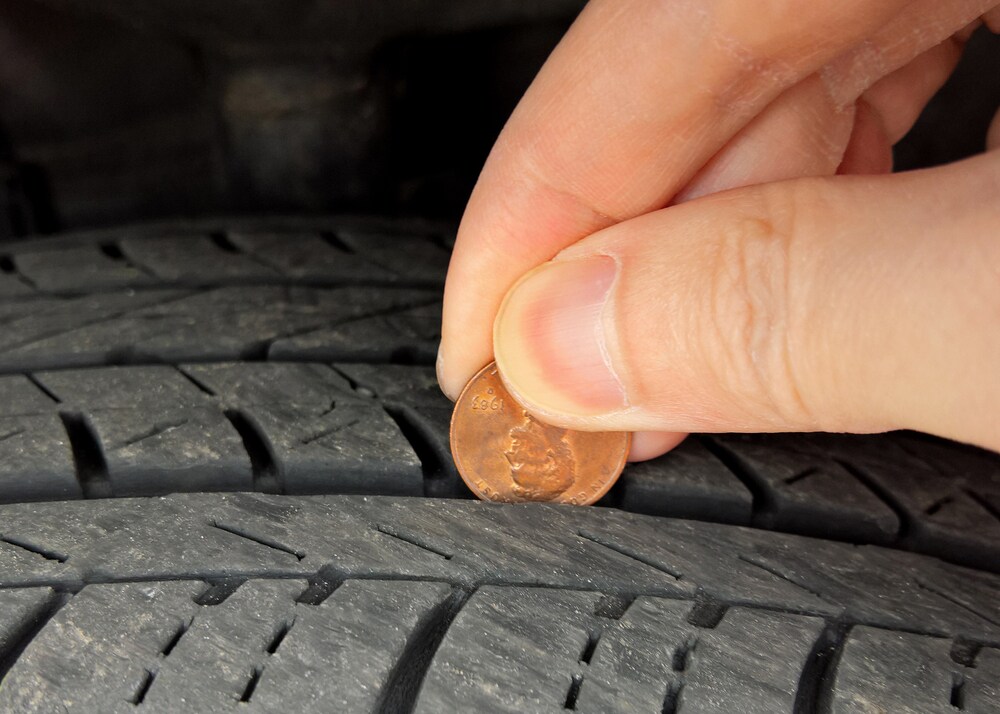 How often you'll need new tires depends entirely on how you drive. For example, an aggressive driver who stops suddenly and turns quickly will probably wear out their tread before a driver who slowly comes to a complete stop and obeys the speed limit.
What you drive also plays a part in how many miles your tires can travel. A sporty compact car and large SUV usually don't take the same set of tires. Plus, where you live matters, too. Tires react to heat and cold, so if you live somewhere that experiences all four seasons your tires are going to have a different experience than they would if you lived somewhere with a climate that's warm all year.
This is one reason why a service technician will inspect your tires every time you stop in for maintenance. Specifically, they'll check the air pressure and look over the tread. Then they'll determine whether to add air, rotate your tires, or give you a new set altogether.
Schedule Tire Repair
When you need tire repair near Ithaca, Corning, and Cortland, schedule service with Maguire Kia. Our service center features a team of experienced technicians who can help you get the right set of wheels, take good care of your tread, or patch and repair your tires. Visit our tire center to learn more or order your tires online.